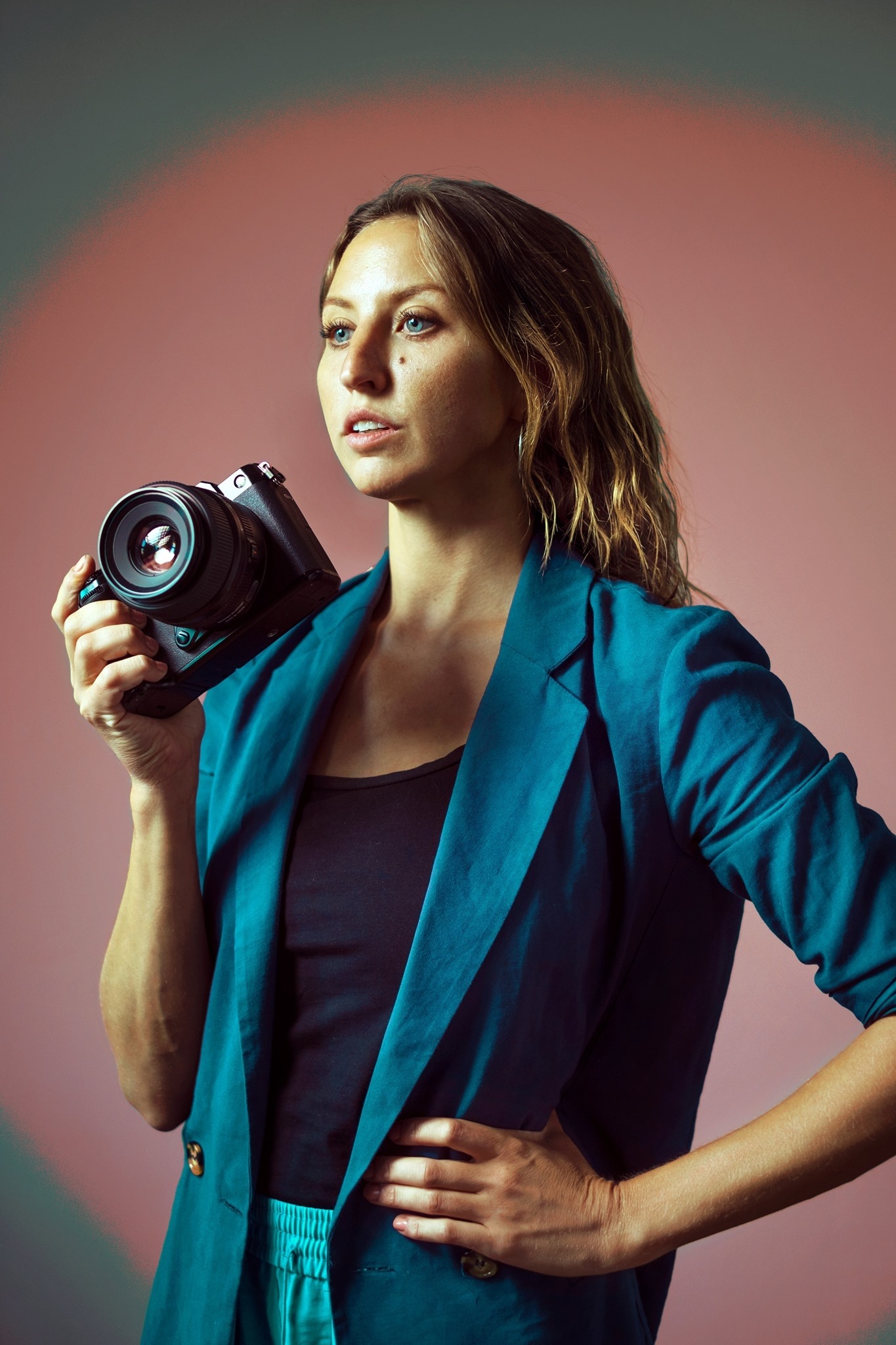 H E D V I G
Hedvig Larsson born 1989 in Gothenburg grew up on a small island on the Swedish west-coast in an artistic environment among art, music and animals. Hedvig started competing as a horse rider at the age of 10. By age 19 she was a 3 time Nordic Champion and was placed second on the world ranking list as a horse racer.
She studied painting for 4 years before she moved to Copenhagen to study at Fatamorgana - the Danish school of art photography. She continued her career in the music and fashion industry and have been an active photographer in Copenhagen since 2010.
Hedvig moved to London where she studied fine art photography at Camberwell College of Art and Design. During this time she was also working as photographer for Defected Records and as manager at Simulacra photography studio in South London.
Today Hedvig lives and work as an artist in Algarve in Portugal. Her images is permanent displayed at FAVO restaurant in Algarve. She is a vocalist on the tracks "Castelejo" and "Hang Out" on the last two albums of the Algarvian band Bahama Soul Club.
EDUCATION
Camberwell College of Art & Design, BA in Fine Art Photography - London

2013 - 2016
Fatamorgana, The Danish School of Art Photography, diploma - Copenhagen 

2009 - 2010
Thorstedlund Kunsthøjskole, painting & drawing - Fredrikssund, Denmark

2008 - 2009
Schillerska Gymnasiet - Arts program, Gothenburg, Sweden
2005 - 2008
CLIENTS
Defected Records
Moonspoon Saloon
St Thomas Hospital
Strictly Rhythm
Toyota
Wallenstam
Gro Brixton
Henrik Silvius
Berlin Fashion week
Copenhagen Fashion week
Stortorvets Gjæstgiveri, Olso
PUBLICATIONS
Vogue.it (IT)
Wall Street International (US)

Players Magazine (IT)
PhotoDonuts (FR)
CarneMag (SP)
Feroce Magazine (US)
Fiasco Magazine (UK)
Don't Panic (UK)
Göteborgs Posten (SWE)
Somewhere Magazine (US)
Roskilde Festival (DK)
EXHIBITIONS
O N G O I N G
FAVO - Arts, Music & Culture Restaurang
Hortas do tabual, Portugal
S O L O 
Våga Se Gallery - Stockholm (SWE) 2013

Gallery Thomassen - Gothenburg (SWE) 2012
G R O U P  
BBA Gallery - Berlin (DE) 2022
Hundred Years Gallery (UK) 2015

CGP, Dilston Grove (UK) 2015

Grey Space Gallery (UK) 2014
Gallery Sander (SWE) 2013

Gallery Thomassen (SWE) 2013

Salon für Fotografie (DE) 2010

Carlsberg Brewery (DK) 2010

Huset i Magstræde (DK) 2010

Christiania (DK) 2009